Open Day – Sunday 10th October – Entry is FREE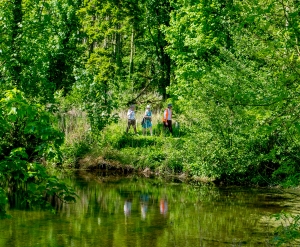 We are delighted to announce that the last open day of the year will take place on Sunday 10th October, from 10am – 4pm.
We will be offering deer safaris which we advise pre-booking here as well as lovely autumnal walks through our trails. The trees are just on the turn and some wonderful colours are emerging. Nice N Toastie will be on site throughout the say offering a range of unique and classic savoury or sweet toasties. Refreshments will also be available from the arboretum where you can also find delicious Stourton Honey and Venison (frozen) available for you to purchase and take home.
As this is our last open day of the year entry is free, donations are however welcomed at your discretion. Should you wish to make a donation then you can see Clare in the safari tent shop.
We'd also like to thank some of our recent visitors for their great feedback on our open days and deer safaris, both made directly and via facebook. It means a lot that you have taken the time to let us know what a great time you had.
Well behaved dogs on leads and their owners are more than welcome to attend.